Stagecoach Theatre Arts have announced a new partnership with the internationally renowned Anderson family, of classic Thunderbirds fame. The move comes as the Anderson family have celebrated the 50th anniversary of the original Series.
Dee Anderson, daughter of Gerry and Sylvia Anderson, has been delivering workshops across the country and has written a 'Show in a Box' specifically for Stagecoach Theatres students. This mini stage show is available exclusively for Stagecoach Principals.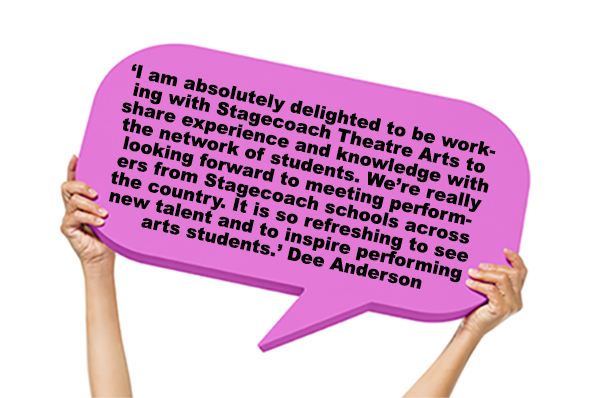 Sarah Kelly, Managing Director at Stagecoach Theatre Arts added, 'We are continuously working with credible industry creatives to provide our students with a variety of opportunities to unlock their creative courage, develop their confidence and build skills for life.  We are delighted to be working with Dee and very much look forward to seeing our students grow from her creative insights.'
About Stagecoach Theatre Arts Schools

Stagecoach Theatre Arts is a highly regarded network of performing arts schools with a proven record of delivering quality dance, drama and singing lessons to youngsters worldwide. Over the years Stagecoach has provided a springboard for some of the UK's leading young talent and has had the privilege of watching thousands of kids grow in confidence and ability.
They first opened in 1988 when Stagecoach founders Stephanie Manuel and David Sprigg launched three schools in Richmond, Redhill and Woking. Their formula of teaching small classes of children an hour of dance, an hour of singing and an hour of drama on a weekly basis was an instant success. Today they continue to build on those foundations.  We have a thriving network of more than 320 fun and friendly franchised performing arts schools at safe and convenient locations in the UK, and a growing presence in ten other countries.
'Our goal is to inspire and enrich young people through the performing arts and introduce them to new opportunities in a happy, safe and secure environment.'